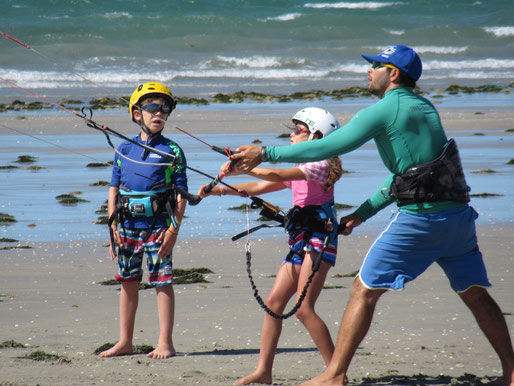 The Prea Kitesurfing spot is a perfect spot for the kids to learn kitesurfing . 
Here are the main reasons   : 
👉 The sport is extremely safe : warm water, side-on wind, sandy beaches, no rocks or danger in the sea or on the beach !
👉 There are some very professional kitesurfing  schools  ; they are used to learn to young kids and have some dedicated equipment. 
👉 The wind is somehow strong but very steady and with small kites the kids have no problem to "feel the wind" ; they have a better sensation than in a weak wind.
👉 When they learn in Prea they are really learning to control their kites and they get very good at steering the kite !